Better choice of
Aircon servicing
Surecool offers a one stop solution for your Aircon servicing and installation for your home and commercial purposes.we support all kind of Aircon brands like daikin, mitsubishi, Midea, Panasonic etc..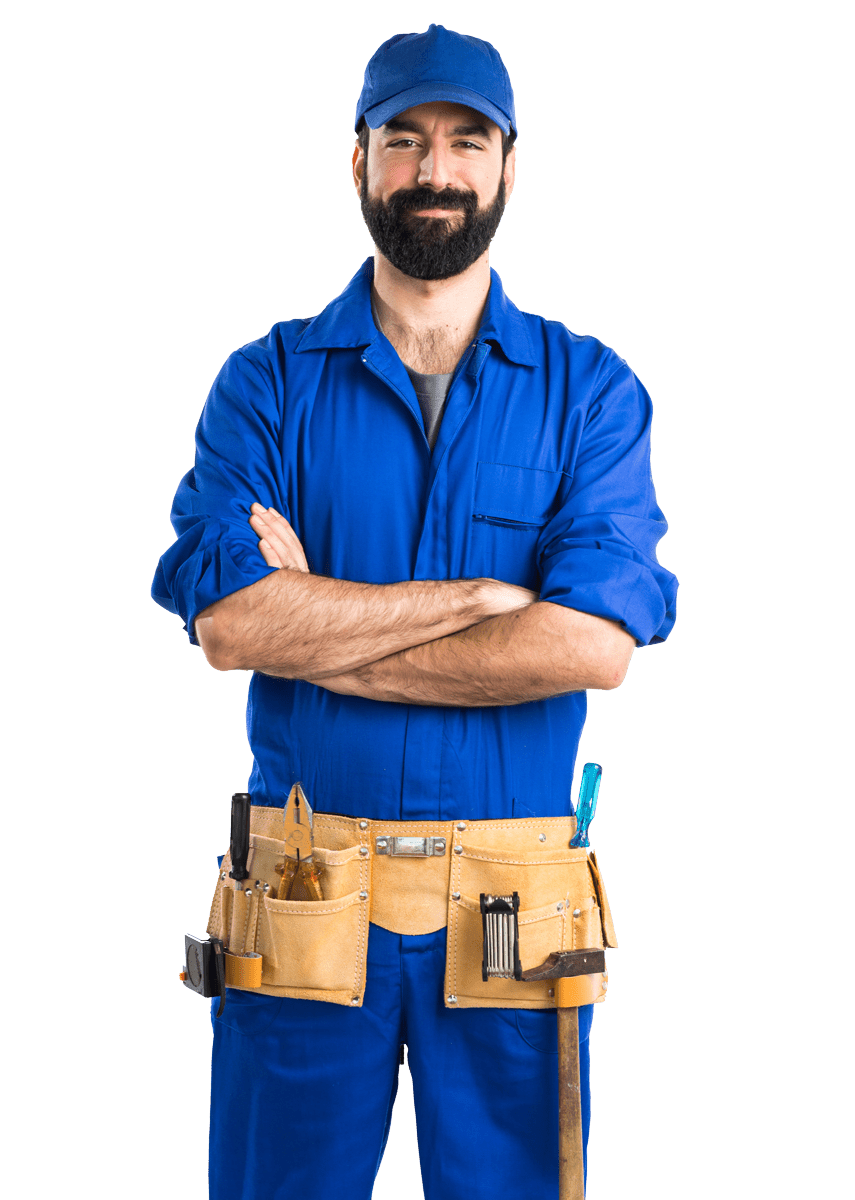 ABOUT US
Surecool is one of the best aircon service and installation providing company across singapore for our valuable customers. We do aircon services as per the customer requirements.

Aircon servicing singapore
A tiring day could be chilled, with air conditioners, air conditioners could be a great companion to your sleepless nights and, we know how it will be if they stop functioning. Don't lose the cool because Surecool aircon is at your disposal. With aircon servicing, we can make it to work again which, you would love to see.
We are offering all kinds of aircon services like installation, general maintenance, repair works, chemical wash, cleaning, gas top-up, and outdoor servicing for almost every renowned brand in the market like Daikin,Panasonic, Mitshubishi, etc.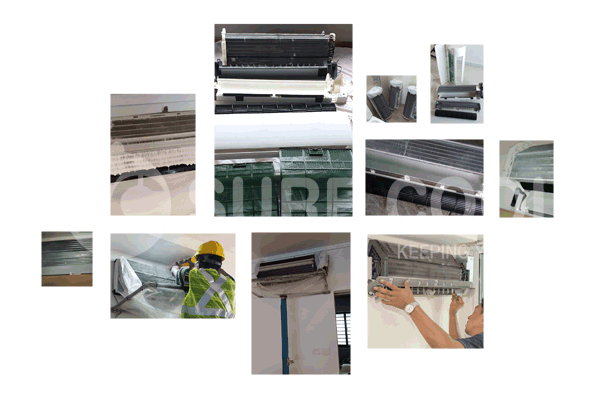 But why should you rely on us? We would have your indispensable machine-checked twice before giving you a report on what the problem is, and what should be done. Go through it and if that's convincing, call us in.
We install it, we maintain it, we clean it and we service it because we aim to be the Best AC Installation Company that can give you the best AC service in Singapore. So, the next time when you think of aircon servicing in Singapore, reach out to us. We make sure the air conditioner servicing will cool down your life and make you worry less about its maintenance. 
General Service
Air filter cleaning

Compressor checking

Gas level checking

Cooling speed checking

Water drain pipe cleaning
Chemical Service
Air Filter Cleaning

Fan-coil Cleaning using chemical

Blower cleaning

Gas level check

Compressor Checking

Water drain pipe cleaning
Chemical Overhaul
Dismantle complete indoor unit

Blower cleaning

Fan coil cleaning

Compressor checking

Gas level checking

Water drain pipe cleaning

Speed Checking

Gas level checking
Steam Wash
Air filter cleaning

Fancoil cleaning using steamer

Blower cleaning

Water drain pipe cleaning

Gas level checking

Speed checking
Benefits of our aircon servicing
Air conditioner installation is the best step towards a comfortableand luxurious life since it will help you to leave all those raising temperatures outside and at your workplace in the footsteps of your door. But is that all? No, you need to follow it up with your best choices. The first one being the air conditioner servicing. You need to find an aircon servicing company that gives you the best AC servicing in Singapore.
If you had chosen us to do aircon service for your cooling buddy, then that wraps up everything. Now you can sit back and chill without any worries because you have several benefits for choosing us.
You get an efficient cooling experience, with your machine working on 95%+ competence and offering lower power bills.
You will also get timely reports and alerts when something is wrong out there. With that, you will be less likely to witness large damage and hence a lesser service cost.
It will eventually lead up to extending the lifetime of your aircon and helping you breathe incomparable quality fresh air every time you switch it on.
Thus, you will experience the best aircon servicing in Singapore, "servicing" in our words is a lifetime agreement to keep you unruffled if you believe in us.
The best way to make your summer pleasant is by installing an air conditioner. But it is also vital to choose a reliable aircond service company to make the process pleasing. So how do you choose one?
Always go for a company that does airconditioner installation and also aircon servicing in Singapore. It makes sure that your machine is handled with utmost care.
Try to know more about that air conditioner servicing segment of that company. Starting from its year of experience to the expertise it offers. Because it matters a lot. Spend some time reading what others have to say about it.
Compare the charges of all the aircon servicing companies. Go for the one who gives you the best rate but make sure you don't prioritize companies based on charges.
If you can't spend time on the above-said practices, get in touch with Surecool aircon. We have been providing AC service in Singapore for years at the best quality at reasonable prices. We have a set of trained experts who can serve you without any distress. You can trust us just as thousands of other customers trusted us. We promise you will not go back once you taste our service.
How to take care of your air conditioner
Even if you have gone with the best aircon installation company to do aircon install at your home, it wouldn't have any positive impact if you don't take care of your air conditioner servicing.
So how do you do aircon service?
Keep your air filter clean and have it washed regularly. It will surely get the output clean.
The coils absorb heat and, in the process, it absorbs the dust too. So, to increase the heat absorption, get your coils cleaned.
Have an eye on the condenser fan because it is one of the major components that help to keep the room cool.
Look out for the condenser drain to find any abnormalities. If you find one, have it fixed at the earliest.
And at last, always have a professional look into this. So that you will never go wrong in the inspections and troubleshooting.
To make it easier for you, just get Surecool aircon on work. We are dealing with ac servicing in Singapore and, wegive the best AC service in Singapore. So, the above-said points about airconditioner servicing would be taken care of by us and you will just have to follow our advice for a never-ending chilling experience.
The simple answer will be a "yes". There are numerous reasons behind it. For example, if you need your aircon to work the same as the day you did the air cond installation, you need to do AC service regularly.
If you always want to breathe fresh air without any worries of toxicity and smelliness, get it serviced regularly.
If you want to take care of your air conditioner for a longer life span, get it serviced regularly.
If you don't want it to stop all of a sudden in the middle of a summer night, get it serviced regularly.
If you don't want to blame your idea of air conditioner installation for the rise in power bills, get it serviced regularly.
In short, if you want to stay healthy, breathe clean air, save cost and remain cool even when the climate chose to be hot, get them checked by professionals regularly. If they come from one of the best ac servicingcompanies like Surecool aircon, you don't need to worry anything about the air conditioner servicing. Because we give you the best AC service in Singapore. Thus, air conditioner service in Singapore is made simple by us, saving your time, energy and of course, it can save the earth too in the long run.
What are some reasons why you need annual AC maintenance?
You may require annual AC maintenance for the following reasons
To keep your machine running young and cool.
To avoid the machine pausing on a day when you need it the most.
To keep breathing the freshness of air at its best quality
To keep your power bills in check.
To increase the life span of your AC and reduce the risk of damage.
And at last, isn't your responsibility to save your earth?
#TopSelling
Air conditioner
We have been installing quality air conditioner at low cost to our customer for the last 15+ years in Singapore. We have top sales air conditioners like daikin, Mitsubishi, Midea, Panasonic , etc with a free installation and site survey. 
Aircon Installation
Surecool is almost ten years of aircon installtion expertise in Singapore. We provide the brand as you expect at an affordable price. Our company offers the free site survey as the best offer before ac Installation. So that our expert engineer gives more advice to you from there. We do the air conditioner Installation for residential property and Commercial property etc., 
Experienced Engineers for Air cond installation

Have Certification of install aircon
Reasonable price for each service
No hidden Charges
Free Site Inspection before installation
Get
Aircon service Appointment